Congratulate Meenjet-Xiantong Company move to New Office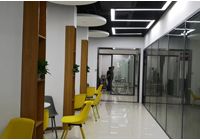 in April, 2019, Wuhan Xiantong Technology CO.,LTD moved to a new address for their office and factory.

This Overall relocation includes all department, Head office, R&D, Marketing, Finance, Production, QC, etc. The new address are as follows:
Floor 5, Building 7, Zone E, Core Center of Optics Valley II, No.52, Liufang Road, Jiangxia District, 430205, Wuhan, China
Welome all customers and friends come here to view our new factory and office.